Tel Aviv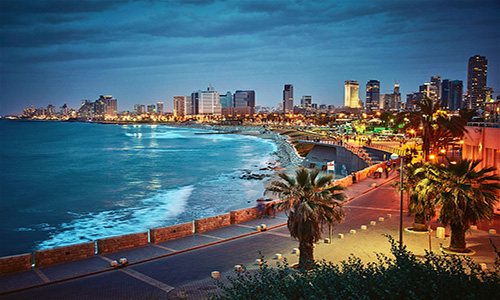 Tel Aviv, Israel's largest city, is also one of the most cosmopolitan cities in the Middle East.

Located on a stunning Mediterranean coastline, its boasts some great beaches, internationally acclaimed restaurants, an incredible cultural scene, great shopping and markets and a gay scene that will leave many European and US hotspots in the shade!

The city itself is not very large - The centre of Tel Aviv is about 8 square km - but it's very diverse, and provides a rich experience fit for every taste and mood. You might begin your day by bathing in the sea, or strolling down the lovely promenade, admiring the view. Later on you might enjoy one the hundreds of fine Cafés and Bistros.

On the afternoon you may find yourself touring the picturesque alleys of ancient Jaffa, or at an art museum, or maybe at a fashionable shopping mall. At night you may attend a rock concert, or have a drink at a bar, usually packed with people who are young, and young at heart! After midnight you will want to check out one of the many dance clubs.
Tel Aviv City Break
Sorry, no hotels can be found at this time.