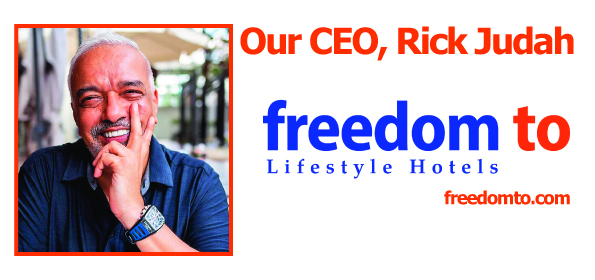 For well over 30 years, Rick Judah has been a leader in the gay travel industry, and his track record and understanding of this market is second to none. He is also a Fellow of the Institute of Travel & Tourism, (London).
Between 1982 and 2009, Rick Judah was Group Managing Director of the UK-based Man Around Holidays, operating the gay travel brands below and which specialised exclusively in gay travel. The Man Around Group was the world's largest gay tour operator for over 15 of those years, and employed some 40 staff in various countries.
Man Around which offered bespoke year round long haul travel, and special events groups at certain times of the year to destinations such as Sydney for Gay Mardi Gras, Cape Town for Rainbow Pride and to Berlin and San Francisco for Folsom Street to name a few.
Sensations Holidays which specialised in package holidays to European resorts in Spain & Greece. Sensation Holidays was the UK's largest contractor on the London to Gran Canaria route with British Airways.
Alternative Holidays which offered twice yearly Event holidays in conjunction with Club Med for up to 700 clients at a time. Alternative Holidays was Club Med's largest UK client for 4 years straight!
Club Tucanes our exclusively gay resorts in Gran Canaria. Three resorts with a combined capacity of over 120 rooms. This brand was the largest gay hotel brand outside the United States!