Phuket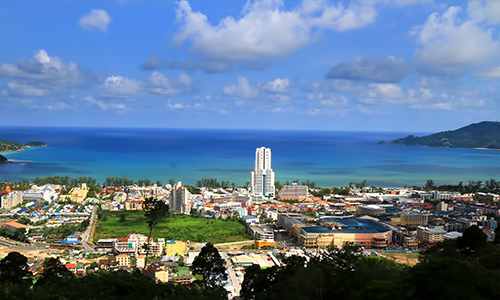 Located in the sparkling Andaman Sea, Phuket offers the finest stretches beaches in in Thailand.

Phuket is Thailand's largest island and most popular beach destination. Phuket is privileged to have numerous beach resorts, offering various types of holiday experience and differing standards of accommodation. It caters to all tastes, every budget, and promises to deliver a smile-filled holiday in the exotic surrounds of this stunning Thai island.

It can be luxurious and secluded, vivacious and untamed, or somewhere in the middle; your niche is here, you will find it. Choose from the more lively areas of Patong for good nightlife and bustling night markets, to the exclusive Bang Tao Bay, where luxury abounds, or the restful Pansea Bay with its crystal clear waters.

As a sightseeing experience Phuket is captivating, but if wanting to explore a little further Phuket is surrounded by 32 smaller islands, many of which can be visited in an hour or two.

The best way to do this is by hiring a long-tail boat or by chartering an island hopping tour. Go and discover your own little gay paradise; it won't take you long to find a beautiful, white sandy beach for you to spend the day on. There are also some fantastic snorkelling and diving opportunities around these islands.
Phuket