Rabbit Resort
Health & Fitness: Swimming Pool Hotel facilities: Bar, Limited Room Service, Restaurant Included: Full Breakfast Optional Extras: Dinner, Lunch Property Type: Boutique Style, Gay Friendly Room Facilities: Air Con., Bathroom, Hairdryers, Minibar / Refrigerator, Room Safes, TV, Telephone, WiFi Walking Distance to, within 1km: Beach, Restaurants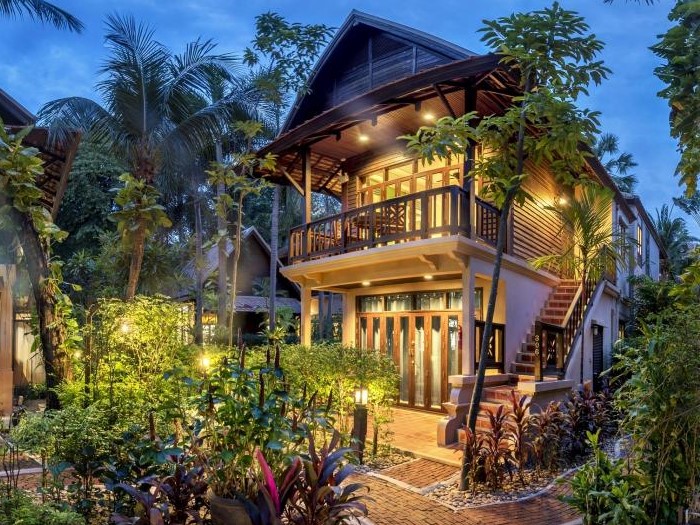 A gorgeous beach meets stylish accommodations in a sumptuous woodland and guess what happens next? Relaxation and you will want to stay longer for sure!

The lush, leafy and secluded Rabbit Resort is situated on Dongtan Beach in South Pattaya. Pattaya town is a 15-minute drive and Jomtien Beach is also close by (1.7 km). Nearby attractions include Pattaya Water Park (0.5 km) and Pattaya Viewpoint (2.1 km). The drive from Bangkok's Suvarnabhumi International Airport will take between 1.5 to 2 hours.

Rabbit Resort is a compound of 49 rooms and villas blending Thai design and contemporary style on 40 acres of beach front woodland. Guests can enjoy panoramic views of Dongtam Beach and an abundance of trees, tropical flowers and colourful birds on the grounds of the resort. When not relaxing in the garden or swimming on the beach or lounging by the pool – there are 2 of them – eating breakfast, lunch or dinner beachside in the Chefs Company Restaurant or enjoying a drink in the bar are inviting options. Wi-Fi and parking are free. Airport transfers available for a fee. Rabbit Resort is also small dog friendly.

Rabbit resort offers 5 types of accommodations for guests to choose from: Forest Room, Antique Room, Antique Extra Room, Villas and Gold Cottages. All rooms come with kitchenettes and furnished balconies, flat screen TVs, AC, desk, safe box, hair dryer, bathrobes and are Wi-Fi ready. Upgraded rooms have full kitchens, while 2-story villas offer living rooms and 2 bedrooms. Cottages with no kitchens are also available.
Our Director's Take